Georgie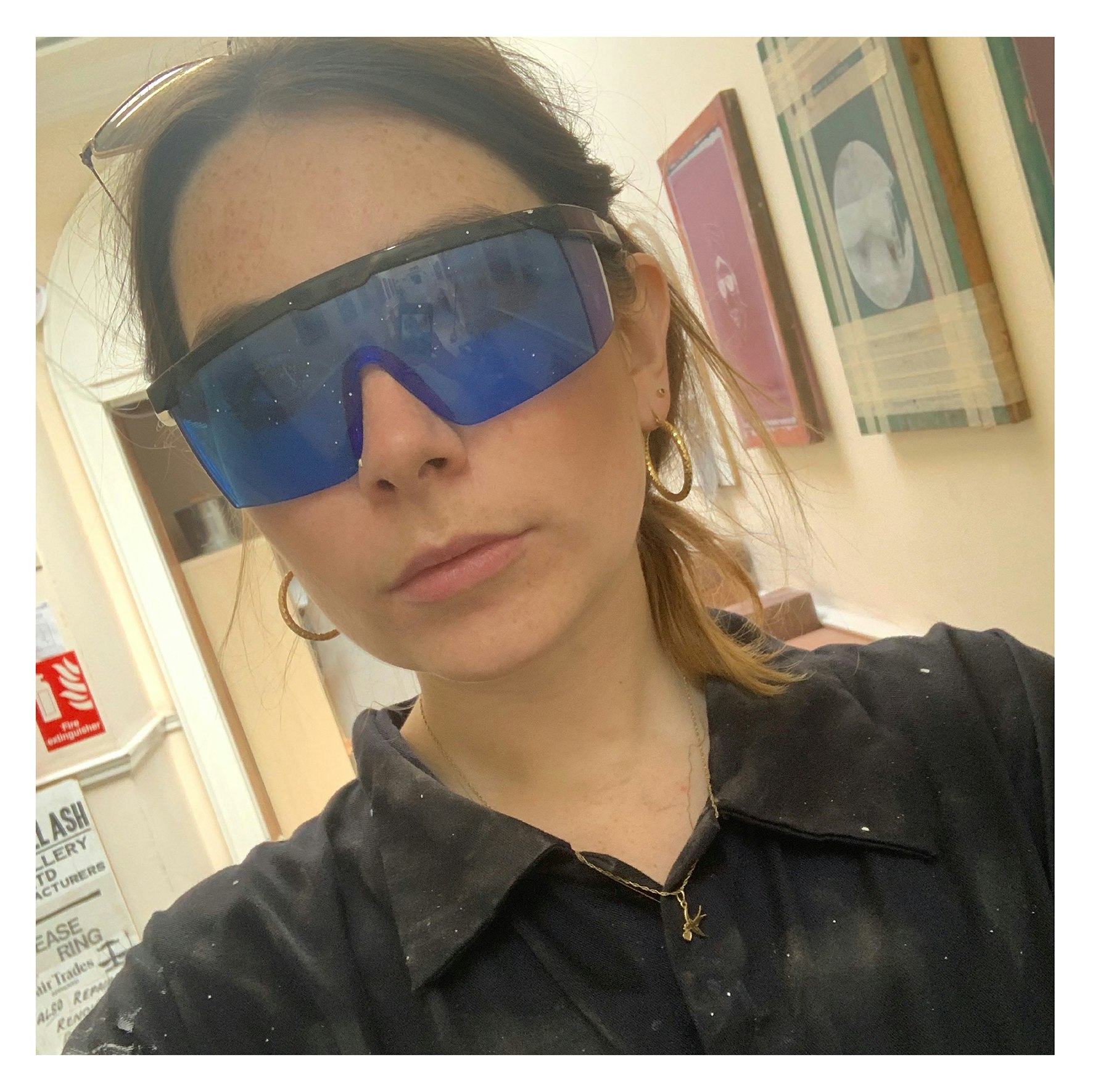 Who are you?
I am Georgie and I work mostly with light installations and visuals but also help a bit in creating artwork and the filming for videos. I also volunteer at MAP Charity.

What is your favourite project you've worked on as part of Endless Studio?
The Hills Have Vibes Festival back in 2018, as it was when I got introduced to the world of festival visuals and installations and it was so much fun. It made me realise this is one of my favourite things to do.

What is your favourite project someone else in Leeds has worked on?
The work of Sam Jefferies (aka Tony Neptune) is incredible. Every painting blows my mind and the narratives he writes to accompany the pieces and the overall story they all create is so inspiring and like nothing else I've seen.

What is your favourite tool/implement?
I'd have to say light in all of its forms! It's something that is both hard to control but also can be manipulated in so many ways. Natural light and how it can be used with mirrors, and artificial light like fluorescent tubes and how they can be both sculptural objects and soft glows of colour depending on if they're covered up or not.
What is your favourite music to create to?
I suppose in the studio it's usually a strange mix that either Aaron or Jamie has put on and that's always a good experience.
Where is the best place to hang out in Leeds?
Hyde Park Book Club in the day because it's so relaxed and there's plenty of space to do work. Also the vegan sausage rolls. But in the evening definitely Outlaws as it just has good vibes- and 2 for 1 bloody marys on a Sunday.
What is your favourite part of being involved with Endless Studio?
The collaboration and all the different skills everyone has, and the encouragement that everyone gives each other to progress. The fact that the studio is in Hope Foundry where MAP and NoBrand are is also really great- it's just a great atmosphere full of people who work really hard.