Joe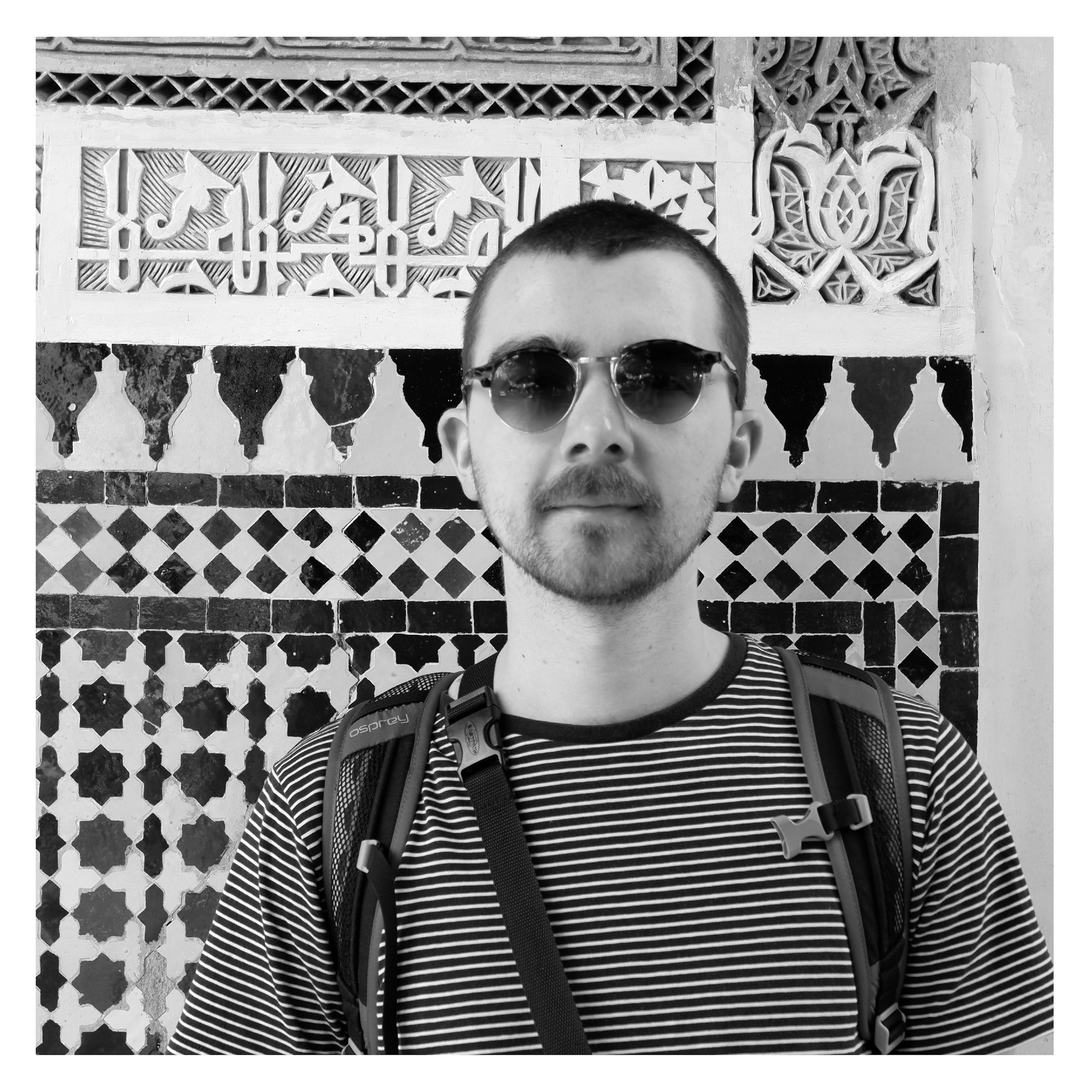 Who are you?
I'm Joe. I work on various design projects with Endless Studio including logos for local labels and bands, posters for events and artwork for musical releases. I'm a big fan of mixing analogue and digital practices. Handmade collages and textures scanned in and digitally manipulated then mixed in with custom made type leads to some great outcomes. Often I flip it round and create elements digitally and then print them and distort them by hand using tape, ink and scratching.

What is your favourite project you've worked on as part of Endless Studio?
I really enjoy working on the sleeve designs for ATA Records. Their throwback vibe lends itself nicely to crispy textures, hand distorted lettering and rich retro colour palettes. A particular favourite of mine was creating the artwork for the latest Sorcerers LP.

What is your favourite project someone else in Leeds has worked on?
I really like the work of Joe Boyd, their illustrations are so dynamic and silky smooth. I'm also a big fan of Pot Yer Tits Away Luv, a brilliant maker who highlights many important issues.

What is your favourite tool/implement?
An old scalpel that seems to have lasted longer than any other implements that I own. Everything else has either broken or gone missing eventually.

What is your favourite music to create to?
Stuff that is dark and heavy. I do a lot of designing in the evening/night time and anything too bright and uplifting doesn't feel right!

Where is the best place to hang out in Leeds?
Home! Or the Cardigan Arms.

What is your favourite part of being involved with Endless Studio?
Working with up and coming groups and collectives in Leeds while collaborating with my buds.