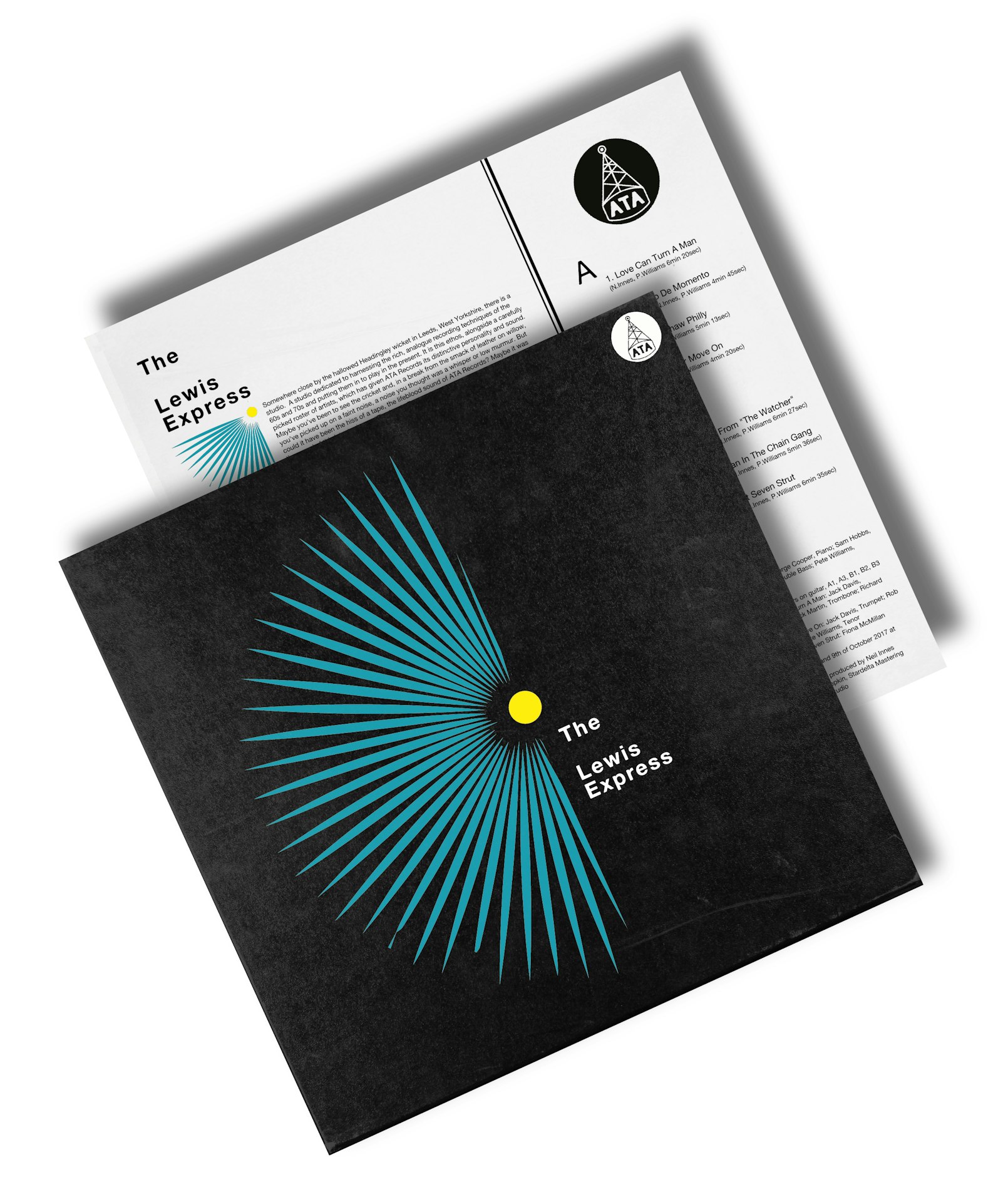 The Lewis Express
When we first met up with the guys at ATA records we were blown away by their eclectic jazz cave hidden away in a double garage in Headingley.

Their collection of historical mid 20th century instruments and recording equipment and the visual style of the 50s, 60s and 70s were a great starting point for our work on their latest release.

The Lewis Express, a modern jazz album that takes inspiration from musicians of the past. We wanted to reflect this in the look and style of the sleeve. The flower burst icon is a reference to many of the graphic motifs of this genre.
The simple grid and type takes cues from stylish 60s sleeve notes and magazines, with a nod to the minimal and structured layouts of Penguin books and Haynes manuals.